Jenny Anne Morrison – Artist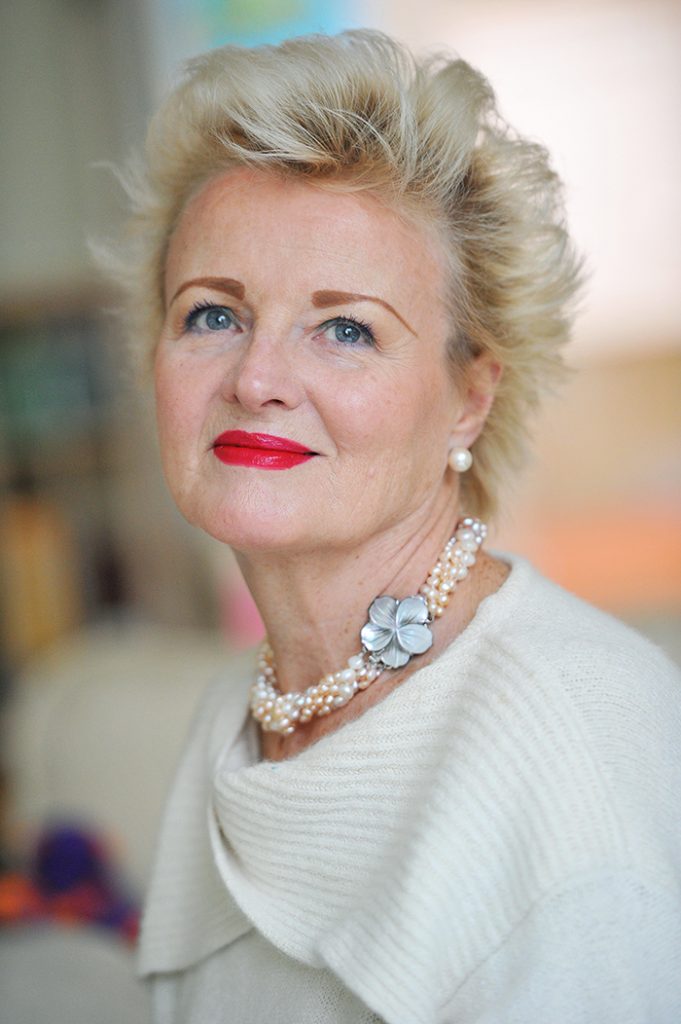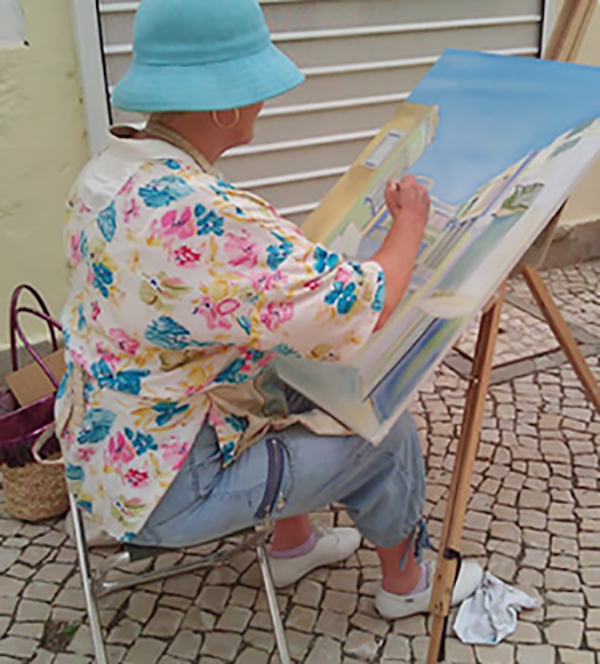 Inspired by the gift of the camera, Jenny Anne Morrison has travelled the world and seized the opportunity to interpret on canvas vibrant flamenco dancers, ballerinas, horses, landscapes, seascapes, sunsets, skies, people, places, feelings, faces; and indeed anything that has captured her eye and imagination.
In 2005, Jenny attended the Heatherly School of Fine Art in Chelsea London to study Continuing Studies, where she was taught to draw the human figure, and the art of working with many different mediums. By the end of her first year in 2006, she had produced nine pieces of work which were selected for the end of year student exhibition. She was amazed with the result as Heatherly's attract very talented students from varying artistic backgrounds. Jenny hadn't touched a pencil or paintbrush since her childhood, and she had started as a complete beginner. She and her husband decided to celebrate her first victory by dining in one of the restaurants in the fashionable Portobello Road, Central London. The owner of the restaurant was unaware that Jenny was an artist, and she wanted to view her work. In a very short space of time, Jenny's paintings were adorning the walls of the restaurant, and this was the start of many sales and commissions. At the end of her second year at Heatherly's in 2007, she produced another seven paintings which were once again, selected for the student exhibition.
Jenny and her husband have the great good fortune to own a beautiful period property on the Costa Blanca in Spain, where the light is perfect. It was in Spain that her work was first exhibited on a web site gallery, representing artists from many parts of the country. It wasn't long before her work was spotted by another fellow artist, who was about to open a new art gallery on the Costa Blanca. In 2009, Jenny had five paintings selected for the grand opening of the Art House Gallery, and it was here that local people had the chance to view her work for the first time. She is now building a solid clientele in Spain.
That same year, Jenny decided that she needed further training in the skills of drawing and technique, and she started the first of four training modules at one of North America's most prestigious Art Colleges - The Academy of Realist Art in Toronto, Canada. Jenny commutes between Spain, Canada and London, and has a global list of clients who love her colourful collection.
In 2010, she was once again represented at the Art House Gallery, and back in London, her work was chosen for an exhibition held at Taplow Court in Maidenhead, home of the Buddhist Organisation SGI UK, entitled "Buddha Mind - Creative Mind". Then in May 2012, she staged her first solo exhibition at the famous Tabernacle on the Portobello Road in Central London, which proved to be the perfect location. She sold fifty pieces which was the combination of canvases, Paintings behind glass, small card sized individually painted pieces and limited edition prints.
In 2013, Jenny was invited to exhibit her work at a 'Grand Summer Ball' in Spain, which was an event to raise money for people fighting cancer. She also supported another charity for homeless animals, and was able to help raise funds for a dog to be transported back to the UK to a loving home. Jenny has a special love for animals, and is in the process of building a collection of animal portraits.
In November 2013, Jenny was able to stage a private exhibition in her Spanish home, and the house proved to be the perfect venue. She welcomed 150 guests who were keen to see her work, and a collection of pieces were sold to clients from different parts of Europe. She is now in early planning stages of her next exhibition to be held in May, and this will be together with the animal charity.
In May 2014, Jenny staged a solo Exhibition at the famous L'om Restaurant on the Costa Blanca. The Restaurant is a beautiful Old Spanish house, which lends itself to art work. From a percentage of sales, and the auctioning of several paintings, she was able to raise money for the LAPS Animal Charity.
In 2015, she became a member of the local Art Club. That same year, she was able to show her work , together with other members, at the prestigious Arts Centre in Calpe for 2 years running.
In 2016, she staged an Exhibition with Georgie Poulariani , who is a very successful sculptor, and their work blended magnificently to produce an impressive show. The Gallery in Calpe was filled to capacity on the Opening Night as fans came to view the Exhibition.
In 2017 she decided to collaborate with APAC Horse Rescue Charity. She planned an Exhibition to raise funds for horses in trauma, from abandonment and cruelty. The Exhibition opened at L'om Restaurant with an Opening night, and once again, she raised funds from sales and the auctioning of two paintings.
As a member of MAFAS, she was able to exhibit her work at the MAFAS Art Fair in September 2017, in the famous El Canor Restaurant. They were 'Celebrating Artists of the Marina Alta'
Her main objective as an artist is to inspire hope, to lift the spirit, to elevate the soul and to give inner peace, joy and happiness.